The first thing you notice about Fiji-based The Army of Flying Monkeys is that you're not treated as just another "account" when you call or email, whether it's your first dealing with us or if you've been with us for years.
We pride ourselves not only on award-winning design and cutting-edge development, but on our responsiveness, proactive approach and attention to detail.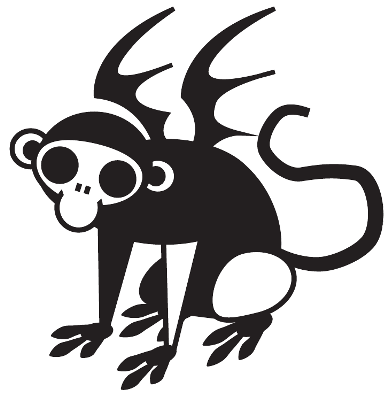 Although we are a bit tongue in cheek, and certainly have a lot of fun and monkey-business around the office, The Army of Flying Monkeys aims to over-deliver in terms of meeting YOUR budget, timeline and world-class technical solutions. Nothing makes us happier than making you monkey-happy and across the Pacific and beyond, we've been able to do just that time and time again.
"Wicked Tribe, Rooling Tribe! is the mejor hacker tribe. Too small, too fast, too scientific!"
— Tad Williams, Otherland.
We intentionally keep a small client base, to allow individualised attention and a commitment to meeting aggressive turnaround times.
The Army of Flying Monkeys specialise in creating the full range of digital marketing solutions for the small and medium enterprises, whether you need a WordPress site, a new socail media idea, distribution to all those Facebook and Twitter thingys (technical aren't we), or all of the above, we can help. We are a small troop of monkeys ourselves and understand the aims and limitations of most SME's looking to expand by using the internet.
Because we always keep one monkey eye on the big picture (your marketing strategy), you can rest assured that the end result will be a more robust and competitive business for you.
Whether you base your business in Fiji, Tonga, Vanuatu or indeed California (yes we havea client VERY near Silicone valley itself!), let us help you create your gateway to the world on the internet.
Contact us today to learn how easy and affordable a custom design solution can be.
For your small business to realise its full potential, consider The Army of Flying Monkeys in Fiji to meet all your needs for web development, web site design, social media campaigns and search engine optimisation