So in the newest iteration of how to keep up to day, WordPress launches few minor and major releases based on a new calendar. Just today on on June 8, 2017, the newest shiniest version WordPress 4.8 named "Evans" has been released.
WordPress 4.8 has been hailed as the first MAJOR WordPress release of the year, so we thought we'd run through the major upgrades that you'll see in it 🙂 .
And what is going to be SO different about it?
So lets roll through the things that you'll actually see and possibly use in this update. (not going to drill down though all the code tweaks and stuff that are all background as far as moat users are concerned 🙂 )
In the previous versions, editing inline hyperlinks could be a real challenge. In many cases, either the text was not properly attached to the hyperlink or extra text got attached to the anchor text. The new version solves all these problems through link boundaries.
Confused? It looks hard to understand, here is a short video describing the improvement in Visual Editor.
A LOAD of Widget Updates
Image Widget Updated
We used to use Jetpack for this but now adding a simple image to a widget is now an easy task for any WordPress user without having to revert to HTML code. Simply insert your image right within the widget settings. (side note Jetpack have deprecated their Image Widget in their latest update as it's now not needed)
Video Widget Updated
A nice jaunty talky welcome video is a great way to humanise the branding of your WordPress website. You can now add any video from the Media Library to a sidebar (or indeed in a box on your bone page front page…) on your WordPress website with the new Video widget. No more need to use yet another plugin to get this functionality.
This is not one we play with much (actually only ever once truth be told lol 😀 ), but is you are a podcaster, musician, or avid blogger then this makes adding a widget with your audio file even easier. Simply upload your audio file to the Media Library, like any other file etc, then head into the Audio Widget settings, select your file, and you're ready to rock your listeners.
Rich Text Widget Updated
This is a feature that the community has been asking for FOREVER it seems, and now it's here 🙂 ! Rich-text editing capabilities are now native (i.e. built in) for Text widgets. No more need for any HTML code in the box, you can create lists, add emphasis, and quickly and easily insert links using the familiar toolbar.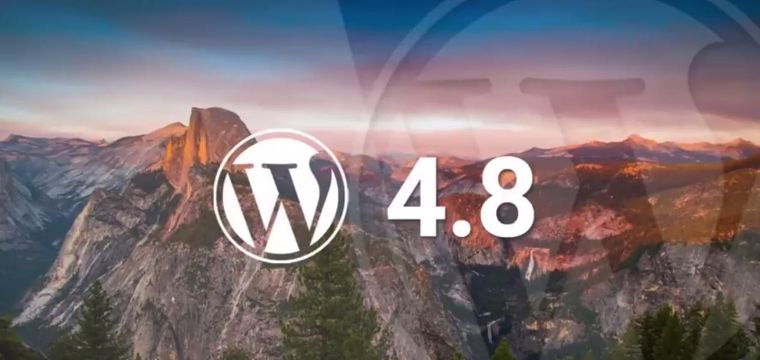 Improved Visual Editor and weird things called Link Boundaries
Using the improved version of TinyMCE 4.6, now WordPress users can get benefits of new inline link boundaries.
Okay this one took us a while to explain to our non techies in office tree-house here… So, have you ever tried updating a link in one of your posts, or edit the text around a link, and found you can't seem to edit it correctly?When you edit any of the text after the link, your new text also ends up linked when you didn't want it. Half the time you end up deleting the whole lot and starting from scratch??? This is WELL frustrating huh!
Easiest way to show this is this short video:
With link boundaries, a great new feature, the process is much better presented and your links will work well. You'll like this, trust us.
News & Events Dashboard Widget
We've got to say, due to our location out here in middle of the Pacific, we're not that excited about this one, and most of our commercial clients aren't that excited about it either. So much so that every one of our clients turns off the, now old, news widget that is being replaced by this one, that used to only show simple WordPress news.
This new one will contain quite a bit more information, though. As well as the info about new WordPress news, it will also show you information about WordPress events that are going on in our geographic area.
Should I Update today?
Well our normal advice is actually to wait a week or so before hitting that big sexy UPDATE button. This allows any tweaks/bugs/security holes 🙁 to be found on someone else's server and have the patch done before we roll it out.
That being said, we have had 6 clients have the 4.8 auto install on their WordPress websites with none of them reporting any issues or hiccups ?
So feel free and hit that button we reckon!